Dog Paw Cleaner for Dogs 2 in 1 Silicone Paw Cleaner Dog Paw Washer Dog Grooming Soft Bristles Portable Dog Cleaning Brush for Puppy Cats with Mud Claws
B09BFGMB8V
Six piece set CPDLH2006
Anti barking collar CPDLH134
UFO traction rope CPDLH104
Dog cord leash CPDLH047
Plush dog bed CPDBD019
Black solid wood dog fence
Solid wood dog fence
Good cat Capsule high quanlity
Round cat sofa
Tierwork Cat Bed
Wrought iron cat bed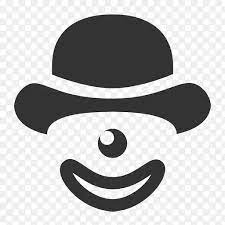 Iron work feeding rack
Adjustable height feeding rack
Round cat nest with iron work
China dogs products supplier, factory, manufacturer
Cute Pet is a leading China dogs products supplier, factory, manufacturer that focuses on dogs products. Innovation is the driving force for us to establish competitive advantage, and is the key to our leading position in the fierce international market competition.
Cute Pet dogs products
As a fluffy puppy lover, you cannot measure the satisfaction and satisfaction you get from a cute partner. Dogs can improve our mood, encourage healthy behaviors, help us recover from illness and keep us safe. For everything our dogs do for us, we naturally take care of our four-legged friends. Cute Pet has all the dog supplies your puppy needs. You will find quality dog ??supplies, including the best dog food, dog toys, dog vitamins and dog supplements from trusted brands. Whether it's helping to find the right dog food or canned dog food to meet your pet's nutritional needs, or a dog supplement to correct deficiencies, Cute Pet is here to provide you and your furry friends with all stages of life. Cute Pet's dog supplies can help you use pet products to take care of your pet to meet her every need, because your puppies needs will happen with her from naughty puppies to sleepy elderly Variety.
Dog food and snacks are essential dog supplies. When buying the best dog food, refer to the reviews of other pet parents to help you decide between crunchy kibbles and canned varieties. Are there pets with special nutritional needs? Cute Pet carries dog food specially formulated for pets who are sensitive and allergic to dog food. Find delicious dog treats to reward your dog for good behavior. We have prepared a variety of delicious snacks with healthy ingredients for your dog. Raw dog food can make your dog's fur brighter, healthier skin, cleaner teeth, and make your puppy more vigorous.