Cat Toys for Indoor Cat,Cat Feather Toy Long Cat Rainbow Wand Toys,Interactive Cat Toys Teaser Wand for Cat Kitten,Puppy Chase Exercise-3 PCS
CPC202205-MU
Simulated fish toy carp CPPTY174
Simulated fish toy clownfish CPPTY174
Simulated fish toy cyprinoid CPPTY174
Solid wood cat swing
Animal-shaped cat scratching board
Usb Electric Moving Fish Catnip Dancing Fish Cat Toy Cat Flopping Kicker Simulation Interactive Floppy Fish Cat Toy
CPPTY174
Cat Toys for Indoor Cat,Cat Rainbow Wand Toys Cat Fuzzy Balls with Bell,Interactive Cat Toy Cat Spring for Kitten,Puppy Chase Exercise-3 Pack
Simulate jumping fish CPPTY174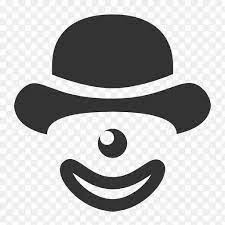 Simulated fish toy CPPTY174
Simulated fish toy salmon CPPTY174
Fish toy pet product
Cat teaser pet product
Cat scratcher pet product
Laser toy pet product
China cat toys supplier, factory, manufacturer
Cute Pet is a leading China cat toys supplier, factory, manufacturer that focuses on cats supplies. Innovation is the driving force for us to establish competitive advantage, and is the key to our leading position in the fierce international market competition.
Cute Pet cat toys
Faced with all kinds of pet toys, it can be said that the shit scavengers can't figure out what toys to buy to cats. Today I will share with you the 5 favorite toys of cat owners.
1. Cat scratcher
Cat scratching board is a toy that cats and shit shovelers like very much. It is specially used for masters to sharpen their claws to save their own furniture, sofas, and water and fire! Scratching and scratching is also the nature of cats. The furniture in many cat slaves' homes should have some traces of being destroyed. At this time, the cat scratching board is an indispensable prop for the shit scavenger.
2. Funny cat stick
Cats have a great interest in fast-moving objects. The funny cat can quickly attract cats' attention and make them bite with excitement. Therefore, it has become one of the essential toys for cat families. At the same time, the funny cat stick requires less space, is easier to use, and has many ways to play. For example, imitating the prey's sudden speed and slowness, empty throwing, shaking, instant movement, etc., can arouse the cat's desire to hunt, the only thing to pay attention to The funny cat stick is easily damaged by cats. It is recommended to stock up a few spares.
3. Cat grass
Cat grass is said to be a toy, rather than one of the essential supplies for cats. Cats like to clean themselves by licking, so there will be hairballs in their stomachs, which is the so-called hairball syndrome. Generally, they are fed with Huamao cream or directly fed cat grass. Cat grass is non-toxic, harmless and rich in fiber. It can stimulate the cat's gastrointestinal motility and help the cat to spit out the hair balls that form in the stomach.
4. Cat ball
Everyone who has cats at home knows that, in fact, you don't need to buy all the toys of the cat owner. A ball of yarn can also make the cat owner have a good time. If you think that a single ball of yarn is too monotonous, you can also buy the automatic The running puzzle track ball, cats like moving toys, which will arouse the cat's desire to capture, and with the automatic running ball, even if everyone goes to work and class during the day, the cat can entertain himself.
5. Cat climbing frame
Cat owners like to climb high, especially the feeling of being condescending, so they have a special preference for cat climbing frames. There are many styles of cat climbing frames on the market, and there are also many composite equipment that can be randomly matched and assembled, such as tunnels, hammocks and rollers, to satisfy the hunting nature and health of cat owners.